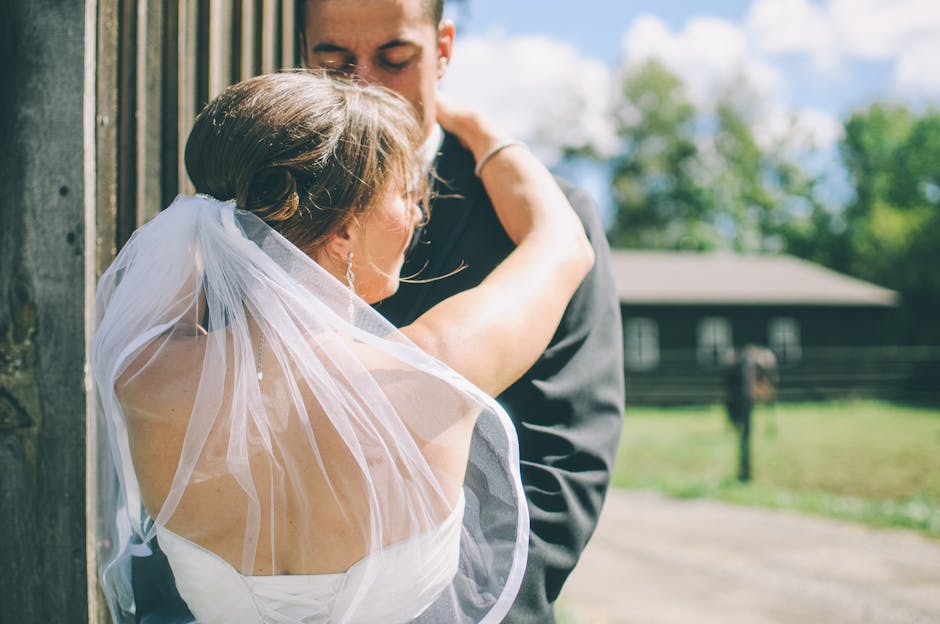 It's your wedding day and you can't feel anything but mixed emotions. The laughters you've shared, the love that you build together, the challenges that you both conquered and the people you both care about finally fall into the best day of your life.
Let your wedding guests be mesmerized with these special moments by playing special songs, the songs that remind every one that love is a language that can be spoken with music. In this article, we'll give you list of love songs that you can play during your big day whether if it will be garden wedding in Tagaytay or a beach wedding in boracay.
Here's the list;
1. Your Love – Juris
"You're the one that never lets me sleep
To my mind, down to my soul you touch my lips
You're the one that I can't wait to see
With you here by my side I'm in ecstasy."
Do you feel the same way with your love one? Add a little more with "Your love is like the sun, that lights up my whole world, I feel the warmth inside. Your love is like the river, that flows down through my veins. I feel the chill inside."
That is so sweet to see while walking down the aisle.
2. You and Me – Lifehouse
"And it's you and me and all of the people
And I don't know why I can't keep my eyes off of you."
A song that never goes old and leaves our heart pounding.
3. I Do – Colbie Calliat
"It's always been about me, myself, and I
I thought relationships were nothing but a waste of time
I never wanted to be anybody's other half
I was happy saying I had a love that wouldn't last
That was the only way I knew 'til I met you."
The song's title is very timely on your wedding day, right? If you want to lessen the tension of your emotion, why not having a song with a beat that can let your guest do some moves?
4. I'm Yours – Jason Mraz
"So I won't hesitate
No more, no more.
It cannot wait,
I'm sure.
There's no need to complicate.
Our time is short.
This is our fate,
I'm yours."
The upbeat music and the lyrics of song not only gives 'kilig' but also let's your guests sing with you.
5. Best Day of my Life – American Authors
"I'm never gonna look back
Whoa, I'm never gonna give it up
No, please don't wake me now.
This is gonna be the best day of my life."
Of course! It's the best day of your life!
6. All of Me – John Legend
'"Cause all of me
Loves all of you
Love your curves and all your edges
All your perfect imperfections."
The rich and soulful voice of John Legend adds sweetness to this song.
7.A Thousand Years – Christina Perri
"I have died everyday waiting for you
Darling, don't be afraid.
I have loved you for a thousand years
I'll love you for a thousand more."
This is probably one of the most famous songs on the list. Would you not wait for true love?
8. Marry Me – Train
"Marry me
Today and every day
Marry me."
A sweet message for your one and only. <3
9 I Love You Always and Forever – Marion Aunor
"Everywhere I will be with you
Everything I will do for you
I love you always forever
Near and far, closer together
Everywhere I will be with you."
The beat and the lyrics if this song can set the mood of your wedding. You and your guests can dance to it too.
10. The Luckiest – Ben Folds
"And where was I before the day
That I first saw your lovely face?
Now I see it everyday
And I know
That I am
I am
I am
The luckiest."
Have you watch the movie "About time"? This song will always be remarkable.
11. Your Theme Song
Save the last song for the best. Think of the song that reminds you of how you've met years ago or it can be a song that he/she used to sing for you. Reminisce, feel the love and remind yourself that this is the best day of your life. You're finally here and indeed, the luckiest person on that day. Cheers and congratulations!